Summer School on Natural Language Generation, Summarisation, and Dialogue Systems
20th - 24th July 2015
The objective of this summer school is to introduce participants to the concepts and research questions in natural language generation (NLG), summarisation and dialogue systems. Although these three areas produce natural language, their distinct communities seldom interact because each community relies on different methods and because the inputs to each kind of system are different. There is, however, considerable overlap in the kinds of problems that need to be considered, from selecting the right content to evaluating the systems. We believe that focusing on the similarities of the different areas can stimulate "cross-pollination" of research. For example, most summarisation techniques could benefit from deeper semantic processing as performed in dialogue systems. Similarly, many NLG systems could benefit from techniques used by dialogue systems to substantially improve the generated output.
The summer school will be primarily aimed at PhD students and early career researchers but more experienced will be admitted to the extent that space permits. Registration will be closed sooner than was advertised as there are only limited places available.
Summer School Time Table
Time
Monday
Tuesday
Wednesday
Thursday
Friday
9:00-10:30
Intro to NLG


Ehud Reiter

Learning to Generate


Yannis Konstas

Intro to Summarisation


Advaith Siddharthan

System Evaluation


Ehud Reiter

Cognitive Modelling


Kees van Deemter

10:30-10:45
break
break
break
break
break
10:45-12:15
NLG in Detail (Content Determination)


Gerard Casamayor

Intro to Dialogue Systems


Paul Piwek

Intro to Summarisation


Advaith Siddharthan

Readability


Thomas François

The New Science of Information Delivery


Robert Dale

12:15:13:00
lunch
lunch
lunch
lunch
lunch
13:00-14:30
NLG in Detail (Micro Planning)


Albert Gatt

Intro to Dialogue Systems


Paul Piwek

NLG in Practice


Yaji Sripada

Readability


Thomas François

Poster/Demo Session
14:30-14:45
break
break
break
break
break
14:45-16:15
NLG in Detail (Surface Realisation)


Albert Gatt

Open Lab


Yaji Sripada

Open Lab


Yaji Sripada

Open Lab


Yaji Sripada

Discussion
16:15-16:30
break
end
16:30-18:00
Open Lab


Yaji Sripada

18:00-18:30
Social Event
break
break
Evening off
18:30-19:30
Evening Lecture


Paul Piwek

Evening Lecture


Graeme Ritchie
Course Summary
Open Lab
Yaji Sripada (University of Aberdeen, ARRIA NLG)
The Open Lab sessions are your opportunity to test your learning at the summer school. You will build an NLG system end-to-end using the software modules we provide. You can work alone or as a team. The idea is not to push you into writing code round-the-clock to build loads of functionality. Instead you will be encouraged to focus on learning first-hand the design choices and trade-offs involved in building an NLG application. If you are new to computer programming but willing to learn, help will be available in these supervised lab sessions to get you started with your first program!
Poster/Demo Sesson
At this session the participants can showcase the applications that they have developed in the open lab sessions and receive feedback from the lecturers and other participants. Also, there is an opportunity for all the participants to bring along a poster of the work they are currently involved in. It will be a good networking event for all of us.
Evening lectures
Graeme Ritchie (University of Aberdeen)

Creative Language Generation

(Talk cancelled)

Over the past two decades, the field of computational creativity has come into being, and grown considerably. Its aim is "to model, simulate or replicate creativity using a computer". To this end, most of the work focusses on building software which engages in activities commonly thought, within society, to be creative, such as visual art, concept generation, musical composition, etc. Many of these domains involve natural language (e.g. poetry, stories, jokes), and hence such work can be seen as a subarea, creative language generation. This talk will give a general introduction to the field of computational creativity, briefly review some of the language-based work, and discuss some of the methodological issues raised by such research.

Paul Piwek (Open University)

Towards machines that mean what they say

slides

In this talk, I will examine what it involves for a speaker to mean what they say. Traditional well-established accounts of meaning focus on (1) the speaker grasping the truth conditions of what they say and (2) having the right intentions. I will discuss some limitations of this view and then proceed to outline an alternative approach which is inspired by the work of the American philosopher Robert Brandom. The proposal shifts the focus from the individual speaker and their intentions to the language games that speakers engage in with other language users. I will describe first steps towards formalising such theory of meaning and the prospects of using this work to develop machines that mean what they say.
Sponsors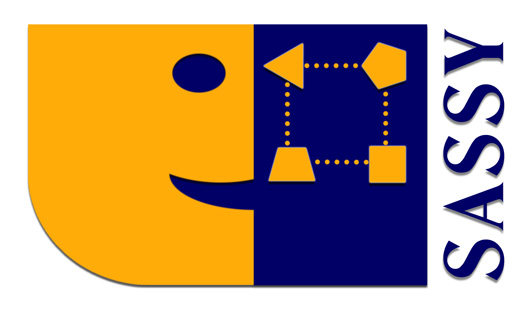 ---